We know that many more of you are choosing to shop online during the pandemic, and so to help our customers who have decided to do their Gift shopping via our website, we have introduced our new Direct Gift Service. This will come in handy if you are unable to travel to deliver a gift in person.
We can now send gifts direct to your friends and relatives with a short message. Your 100 character message will be printed on the delivery note and popped inside the box. Your name will also appear on the outside of the parcel so they know who the package is from.
To add your gift message:
Enter your special message at the delivery stage of the checkout process. The message box will appear once you have entered and confirmed your recipients' delivery address.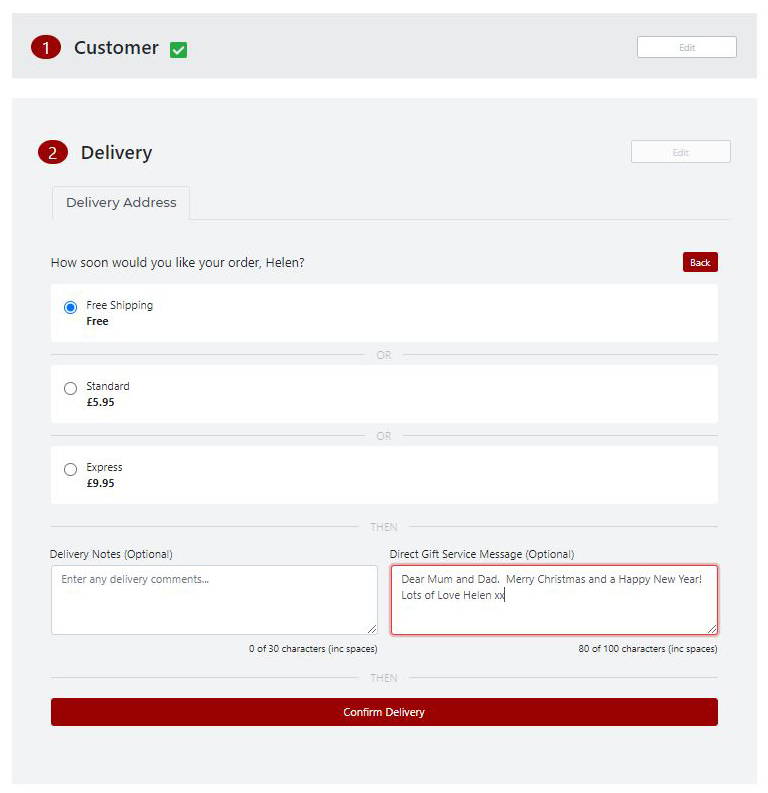 If you want to send gifts to more than one recipient, you will need to place a separate order for each address you are sending to.